President of the National Association of Graduate Teachers (NAGRAT) Angel Carbonu is questioning the stance of government regarding pension funds in the ongoing Domestic Debt Exchange programme.
The initiative is geared towards completing a comprehensive debt restructuring in order to access the $3 billion bailout from the International Monetary Fund (IMF).
This final lap has been fraught with challenges as various interest groups including labour and individual bondholders who have lamented the possibility of the development to leave them in a sorry state.
On December 22 last year, the government had announced that pensions have been exempted from the  DDE in a Memorandum of Understanding after the workers threatened industrial action.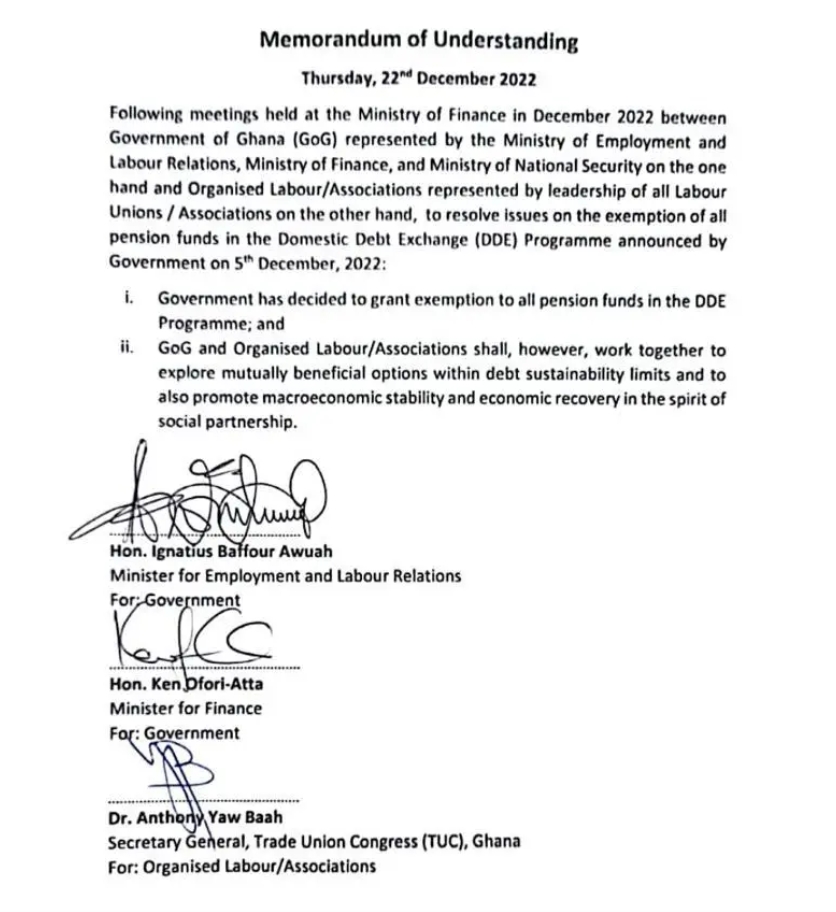 That is why NAGRAT President is surprised by a seemingly worrying position expressed by Deputy Finance Minister, John Kumah on Joy FM's Super Morning Show on Wednesday.
Dr Kumah had indicated that a committee is looking into ways to reach a conclusion that will be beneficial to both parties.
But Mr Carbonu will have none of that insisting that the initial MoU must still hold.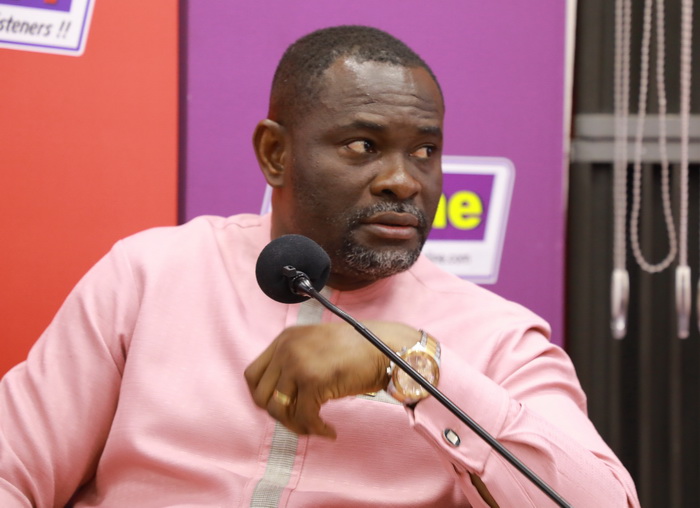 "I don't want to believe that we have conmen in government. The Memorandum of Understanding was clear that pension funds [are exempt] as we speak," he told co-host Kojo Yankson.
He hinted that the Labour Unions is, on the back of this, convening a meeting to "advise ourselves."
"This morning at 10 o'clock Labour is reconvening at the TUC and we will have to advise ourselves," he said.
Meanwhile, the Deputy Minister explained that "in the process, we may disagree but please let's not be too harsh in our choice of words in our engagement."
The NAGRAT President is yet to come to terms with the fact tat government has not made any substantial downsizing in its activities but is looking to citizens to sacrifice towards economic stability.
DISCLAIMER: The Views, Comments, Opinions, Contributions and Statements made by Readers and Contributors on this platform do not necessarily represent the views or policy of Multimedia Group Limited.


Read More: Debt exchange: I don't want to believe there are conmen in government – Carbonu on pensions

2023-02-01 09:52:21